LTL is an incredibly complex mode of transportation, and experience in the field isn't easily gained. When longtime employees with decades of experience in the industry leave, a hole in the collective knowledge of their organizations opens up. The same holds true for upwardly mobile logistics leaders that change jobs. To fill this void, SMC³, in partnership with Logistics Training Center, has developed LTL online education and the industry's online LTL certification program. Through five online, self-paced on-demand courses and classroom-style lectures, SMC³ shares its lifetime of LTL expertise with logistics stakeholders and future supply chain leaders looking take their careers to the next level. Learn more
The course curriculum covers:
The fundamentals of LTL
Operations
Carrier pricing and costing
Transportation laws and regulations
Business analytics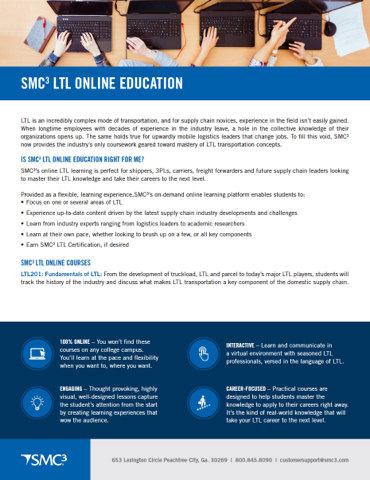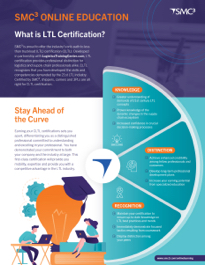 Supply Chain Conferences
Keep current on industry trends, best practices and opportunities with Jump Start and Connections, the two annual supply chain education conferences, offering a 360 degree view of innovation driving the industry and best practices used by global supply chain leaders.
Jump Start
Logistics and supply chain education take center stage each January at Jump Start, a three-day event that attracts a broad spectrum of middle-to-senior-level decision makers responsible for the seamless movement of domestic and foreign freight. One of transportation's most anticipated educational and networking forums, Jump Start features targeted sessions, renowned thought leaders, substantive seminars and networking opportunities. Learn more
Connections
Connecting senior-level supply chain professionals, Connections attracts a wide array of shippers, carriers, logistics providers and technology suppliers. Held in close proximity to transportation centers across the U.S., this three-day event held each June features industry tours, high-impact general sessions, knowledge-expert presentations, seminars, timely breakouts, and premier networking opportunities including the Annual Golf Classic.
Learn more
User group meetings for the Cost Intelligence System are ground zero for SMC³'s ongoing support and training in LTL and truckload freight costing practices and solutions. These user group sessions are attended by SMC³ cost system clients from across North America to learn and share information on how to optimize their cost systems and maximize profitability. Each meeting incorporates valuable education, peer-to-peer discussions, networking and dedicated time to review your company's specific operations and needs.
Upcoming CIS User Group Meetings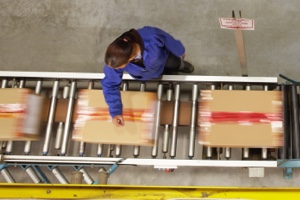 CIS User Group - LTL
November 4 - 7, 2023
SAN DIEGO, CA